French Drains Bluffton, GA
Water worries no more – Discover the top-rated French drains for ultimate peace of mind!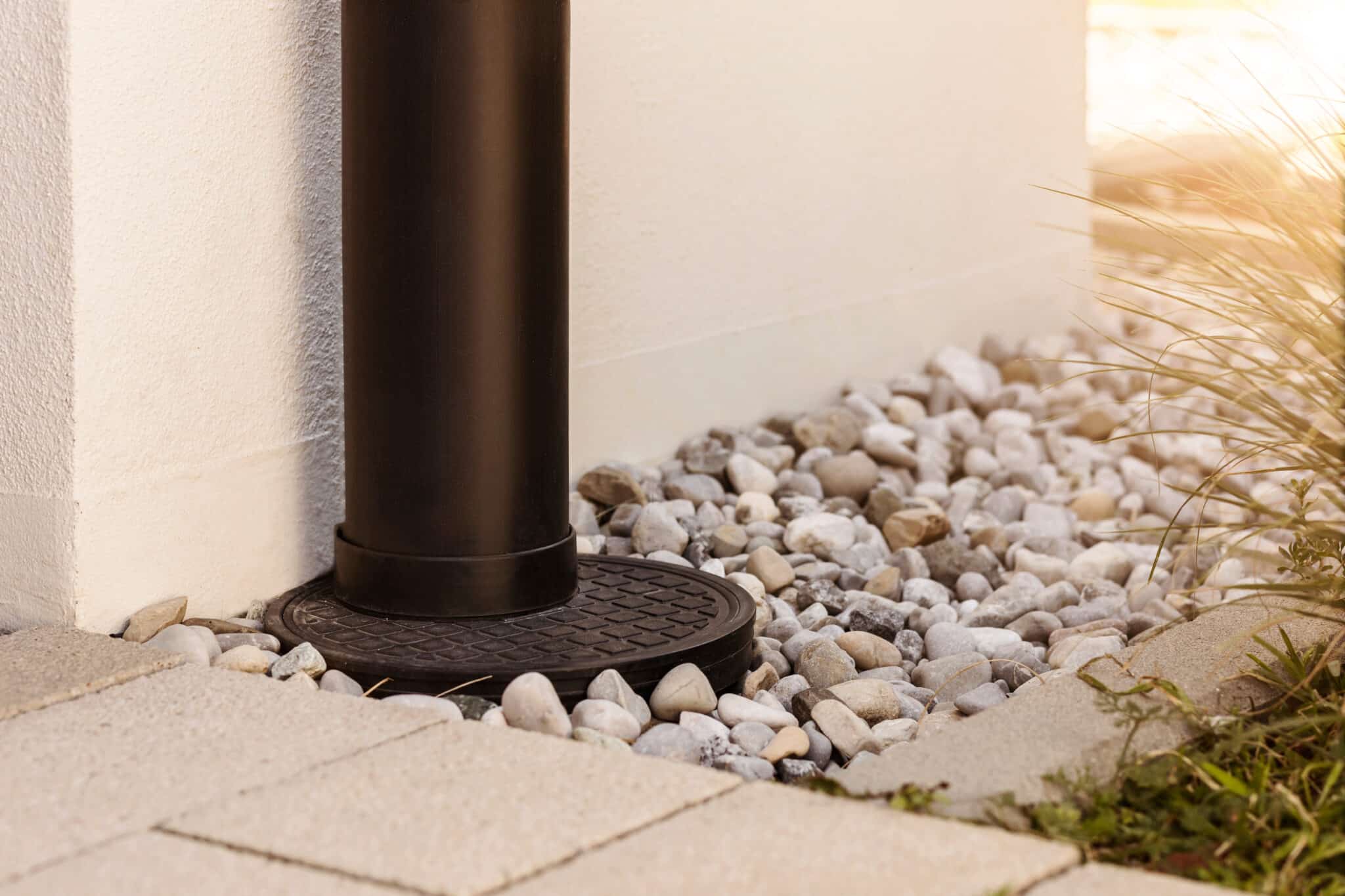 Effective French Drain Installation in Bluffton, GA
Professional Grade Gutters has got you covered
At our company, we take pride in our team of highly skilled and experienced professionals. Our contractors have been in the industry for years, mastering the art of French drain installations and drainage solutions. Our expertise lies not only in the installation process but also in providing comprehensive assessments of your property's drainage requirements. We take into account factors such as landscape, soil type, water flow patterns, and foundation vulnerabilities to design a custom French drain system that delivers optimal results.
French drains, also known as weeping tile or perimeter drains, are underground drainage systems designed to divert and redirect excess water away from structures or low-lying areas. They can significantly reduce the risk of foundation cracks, mold growth, and water infiltration. Moreover, French drains are a long-term solution that requires minimal maintenance when installed correctly.
When it comes to installing the best French drains Bluffton, GA, Professional Grade Gutters stands out as the unrivaled choice. We understand that each property is unique, so they tailor their French drain systems to address specific drainage needs, ensuring maximum efficiency. 
Professional Grade Gutters only uses high-quality materials, ensuring that their French drain systems are durable and built to last. We believe that the key to longevity and effectiveness lies in the details, so we spare no effort in ensuring each component is of the utmost quality. Our goal is not just to meet your expectations but to exceed them, leaving you with a French drain system that truly makes a difference on your property.
Searching for Quality Bluffton French Drain Installation Near Me?
Professional Grade Gutters can help
Don't go through the hassle of fixing your drainage yourself when you can get experts to do the job for you. Look no further than Professional Grade Gutters. We are the pros at French drain system for yard, french drain around the house in Bluffton, GA
Our expert French drain contractors employ specialized techniques and equipment to fix your drainage and get it working effectively. We also do a quality inspection and alert you in case of any damages you have to repair.
One of the best ways to gauge a company's performance is by listening to its customers. Our company boasts numerous positive reviews and testimonials from satisfied clients. Their commitment to excellence has earned them a reputation as the go-to choice for outdoor French drain services in Bluffton, GA.
When you work with this outdoor French drain company, you can expect transparent pricing without hidden fees or surprises. We provide detailed estimates upfront, so you know exactly what to expect. Moreover, their friendly and attentive customer service team is always ready to answer your questions and address any concerns you may have.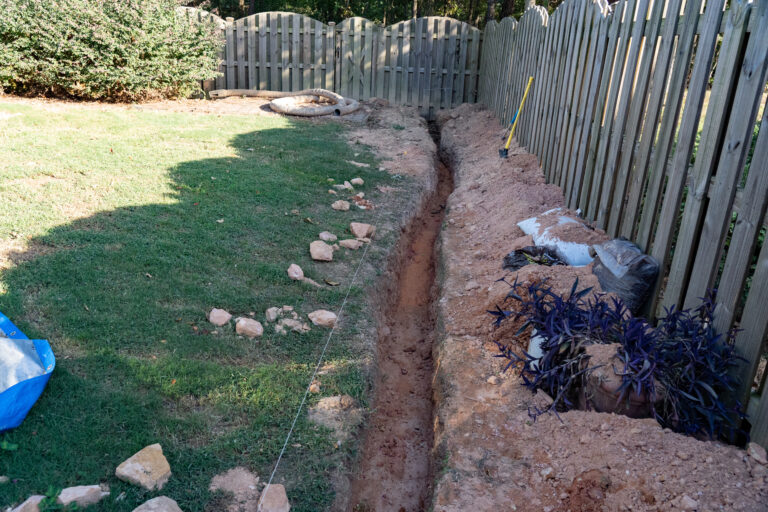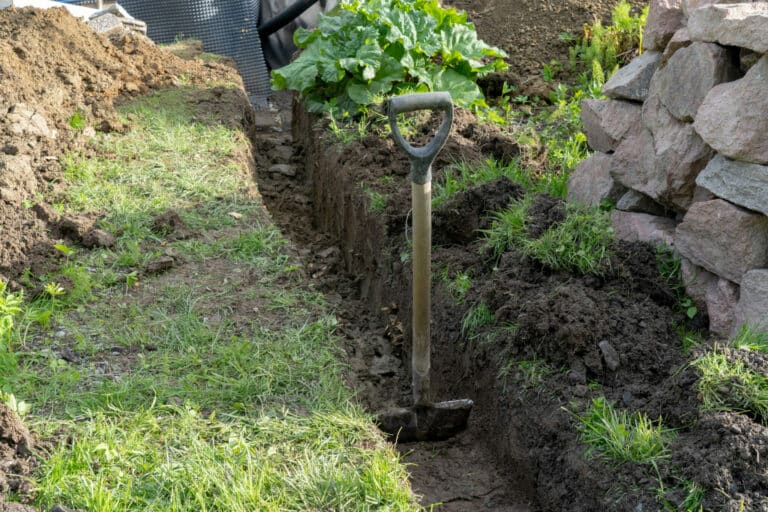 Let Our Expert French Drain Contractors in Bluffton, GA Transform Your Yard!
Professional Grade Gutters is all you need
When looking for the right French drain installation near me, you want a company like ours that gets things done right. At Professional Grade Gutters, we ensure your surroundings are left clean after installing your drainage. No wonder we are the best French drain contractors in town.
Don't accidentally damage your roof or injure yourself while trying your hands on installing your outdoor French drain. Why don't you leave it to professional hands while you spend time on things that matter the most? Our services are available at affordable prices and are customized according to the project at hand. With us, you can never go wrong with keeping your French drain system durable and functional. Contact us for French drain contractors near me to schedule an exterior French drain installation.
In a world where the cost of living can be a significant stressor, Bluffton, GA offers a breath of fresh air. The town's relatively low cost of living compared to larger cities makes it an attractive option for those seeking a high quality of life without breaking the bank. Affordable housing options and reasonable everyday expenses allow residents to enjoy their lives without financial strain comfortably.
Call Today to Safeguard Your Home with French Drain Installation in Bluffton, GA!
Professional Grade Gutters is all you need
French drains' ingenious design and wide-ranging applications offer unmatched effectiveness and longevity. When it comes to installing the best French drain system in Bluffton, GA, look no further than Professional Grade Gutters. Our expertise, dedication, and family-oriented approach make them the go-to choice for all your drainage needs. With us, you are assured of a professional French drain installation in Bluffton, GA.