Gutter Company Bluffton, GA
Professional Grade Gutters Are The #1 Trusted Gutter Experts!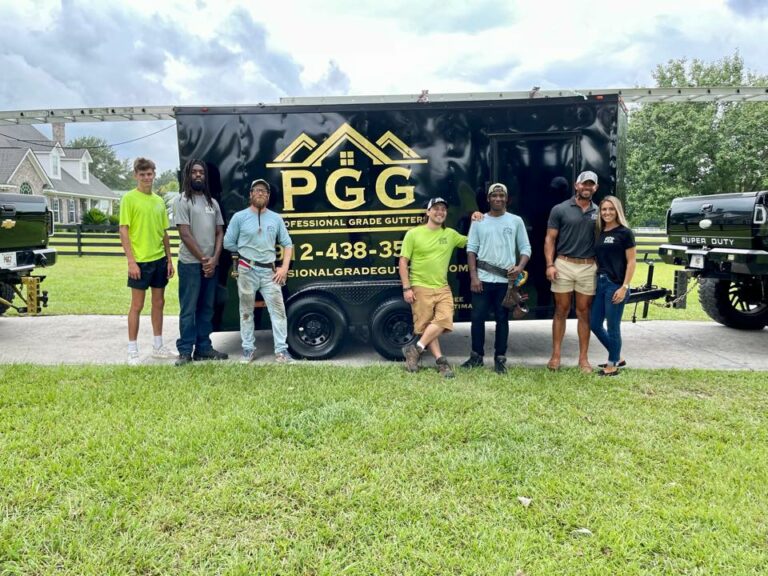 Transform Your Home With Our Premier Gutter Company in Bluffton, GA
Learn more about Professional Grade Gutters
We are Bluffton's top-rated gutter company, and we take pride in its gutter specialists, who are committed to providing the highest level of service. With years of experience in gutter installation and maintenance, we possess in-depth knowledge of various gutter systems and can cater to the specific needs of your home. When you hire us, you can be confident that your guttering solutions in Bluffton, GA are in capable hands.
Beyond just installation, this top-rated gutter company also offers comprehensive gutter cleaning services. Proper maintenance is crucial for ensuring the efficient flow of rainwater away from your home's foundation. Our experienced specialists meticulously clean gutters, downspouts, and associated components, freeing your gutter system from debris and clogs.
Gutter maintenance can be a time-consuming and labor-intensive task for property owners. However, with Professional Grade Gutters on your side, you can bid farewell to the stress and hassle associated with cleaning gutters. Our experts take on the burden, allowing you to focus on other essential aspects of your life or business.
We are a local gutter company in Bluffton, GA, that prioritizes safety above all else. We use the latest safety equipment and techniques, ensuring our team's and your property's well-being throughout the service. We listen to your needs and tailor our services accordingly, providing a personalized experience that meets and surpasses your expectations.
Elevate Your Home's Protection and Aesthetics with Innovative Guttering Solutions in Bluffton, GA
Learn more about Professional Grade Gutters
If you're looking for a gutter company near me that excels at its job, your search can stop here. We proudly present ourselves as the best option in town, offering top-tier services that go above and beyond to meet your gutter needs. We provide gutter estimates before we get started, so you can be assured there's no hidden fee.
Don't just take our word for it – our website is a testament to the satisfaction of our valued customers. Our website's reviews and testimonials showcase the exceptional service quality we deliver. We believe in transparency, and our customers' feedback proves that we consistently meet and exceed their expectations. Our fee is made affordable for anyone in need of our services. Contact us today and experience the difference of a perfect guttering service for yourself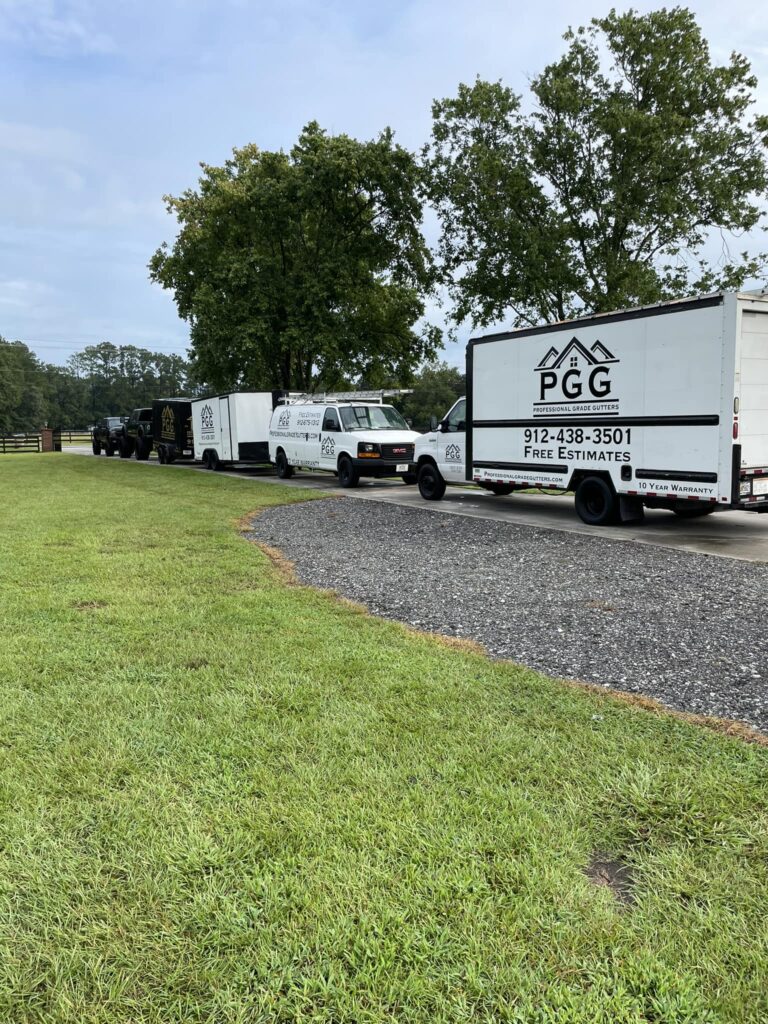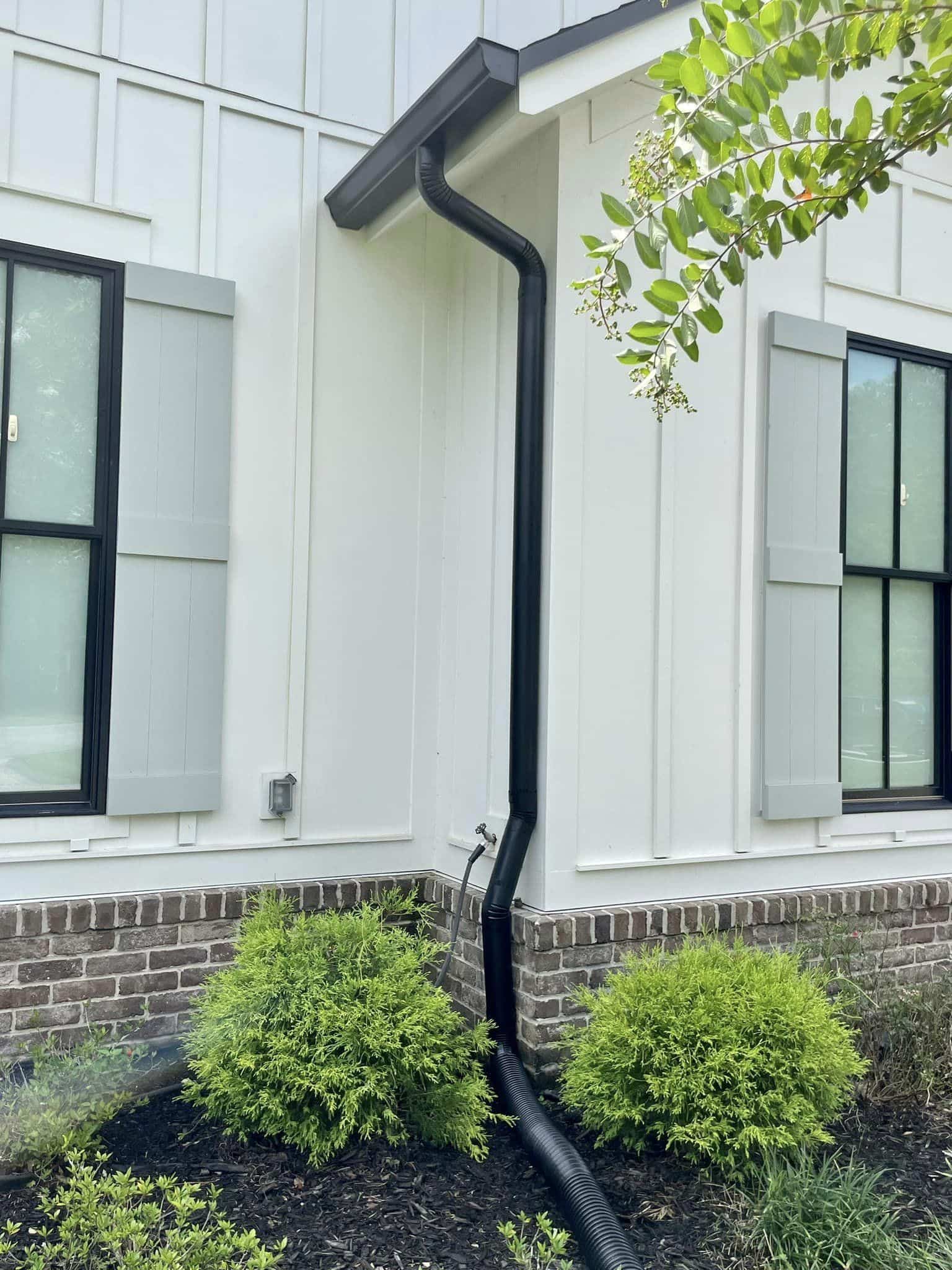 Rainwater Management Experts at Your Service: Professional Gutter Company in Bluffton, GA
Learn more about Professional Grade Gutters
As the best gutter company, safety is our priority. We understand the risks associated with gutter-related work, and that's why our team is equipped with the latest safety gear and follows strict safety protocols to safeguard both our workers and your property.
Apart from our stellar reputation and top-notch service, we take pride in offering transparent pricing. No hidden fees, no surprises – we provide detailed estimates upfront, so you know exactly what to expect from the beginning. So, whether you need a simple gutter cleaning or a complete gutter system installation, you can trust us to handle the job efficiently and professionally.
The high quality of life in Bluffton is a beacon that attracts individuals and families from across the United States. The town's commitment to preserving its natural beauty and flourishing cultural scene offers an unparalleled lifestyle. The serene ambiance, complemented by its close-knit community, makes Bluffton an enticing destination for those seeking a change of scenery. In addition, safety is paramount when choosing a place to call home, and Bluffton exceeds expectations in this regard.
The Top- Rated Local Gutter Company in Bluffton, GA
Learn more about Professional Grade Gutters
Are clogged or damaged gutters causing you headaches? Are you seeking top-notch guttering solutions in Bluffton, GA? Look no further! Whether you're uncertain about your needs or have questions lingering in your mind, we've got you covered. Our gutter contractors are ready to address your queries and provide the perfect guttering solution tailored just for you. Your satisfaction is our priority, so don't hesitate to call us now. Your reliable guttering service is just a call away.
Here are some of the professional services we offer in Bluffton, GA: