Leaf Guards & Gutter Protection Hilton Head Island, SC
Leaf-free gutters, top-tier protection – Your home deserves the best!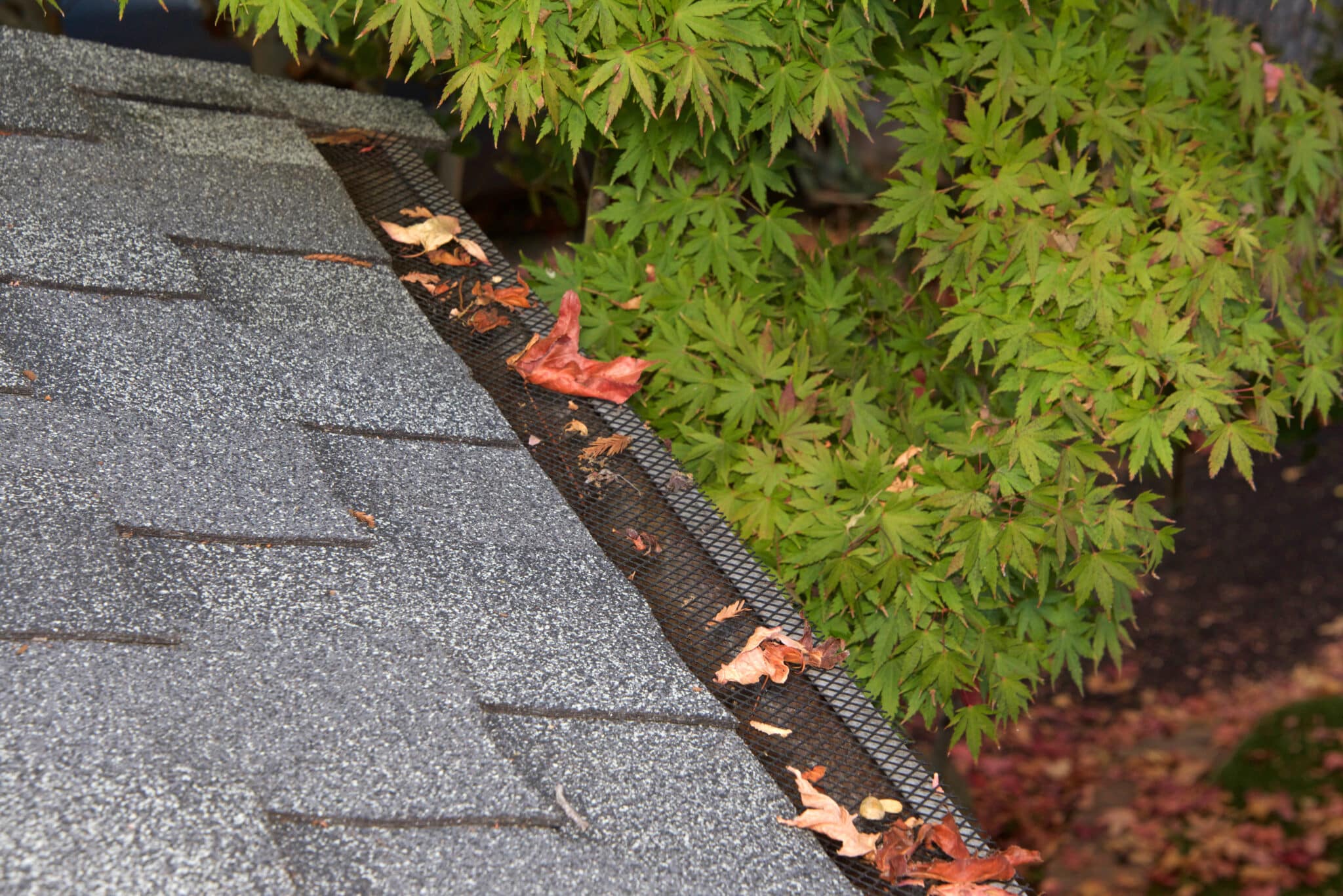 Keep Your Gutters Clear with Gutter Guards in Hilton Head Island, SC
Professional Grade Gutters has got you covered
Professional Grade Gutters offers a range of gutter guard installation services. We aim to keep your gutters working optimally for the longest time possible. The cost of cleaning out a gutter now and then can be reduced by putting leaf filters in place, and you can also keep away insects that flock around clogged gutters and the pathogens they carry.
Leaf guard gutters are designed to keep leaves, debris, and other foreign objects out of your gutter system. And although leaf guards will reduce the frequency of cleaning out your gutters, there is still the need for regular maintenance and cleaning. Even with the best gutter guards in place, poor gutter system maintenance will wreak havoc on it. Professional Grade Gutters provide gutter guards that are easy to maintain and keep clean for extended periods. Our gutter guards are made of materials that simultaneously fit the bill of suitability and quality.
Hence, regarding durable and easy-to-maintain leaf guards in Hilton Head Island, SC, look no further than Professional Grade Gutters. Our top-of-the-line leaf guard systems are built to withstand the harshest elements, including heavy rainfall and wind storms. We use leaf guards made with premium, weather-resistant, well-coated materials to enhance their aesthetic appeal without compromising their effectiveness. We understand the value of your time, which is why our leaf guard systems are designed for hassle-free maintenance.
Avoid letting blocked gutters stress you out and maybe harm your home. Get in touch with us right now to enjoy the benefits of low-maintenance gutters that are always equipped to withstand environmental elements.
Prioritize Gutter Protection: Top-Of-The-Line Leaf Guards in Hilton Head Island, SC
Professional Grade Gutters has got you covered
Preventing leaves, debris, and other unwanted materials from getting into your gutter requires using effective barrier systems that can withstand the forces of nature and can stay in place for a very long time. Professional Grade Gutters offers top-rated gutter guards in Hilton Head Island, SC, designed to provide effective protection for an extended period.
Not all leaf protection functions equally. When choosing leaf guards, your primary considerations should be quality and suitability for your building. Our team of professionals is always ready to walk you through the process by explaining the available options and which ones work best with the type of gutter system you have.
For leaf guards in Hilton Head Island, SC, we choose the best materials that are perfect for the charming weather of the coastal city. The best leaf guards for gutters do not cave in under the impact of strong wind or rainfall. Invest in these high-quality leaf guards to enjoy all the benefits of gutter protection and protect your health and environment.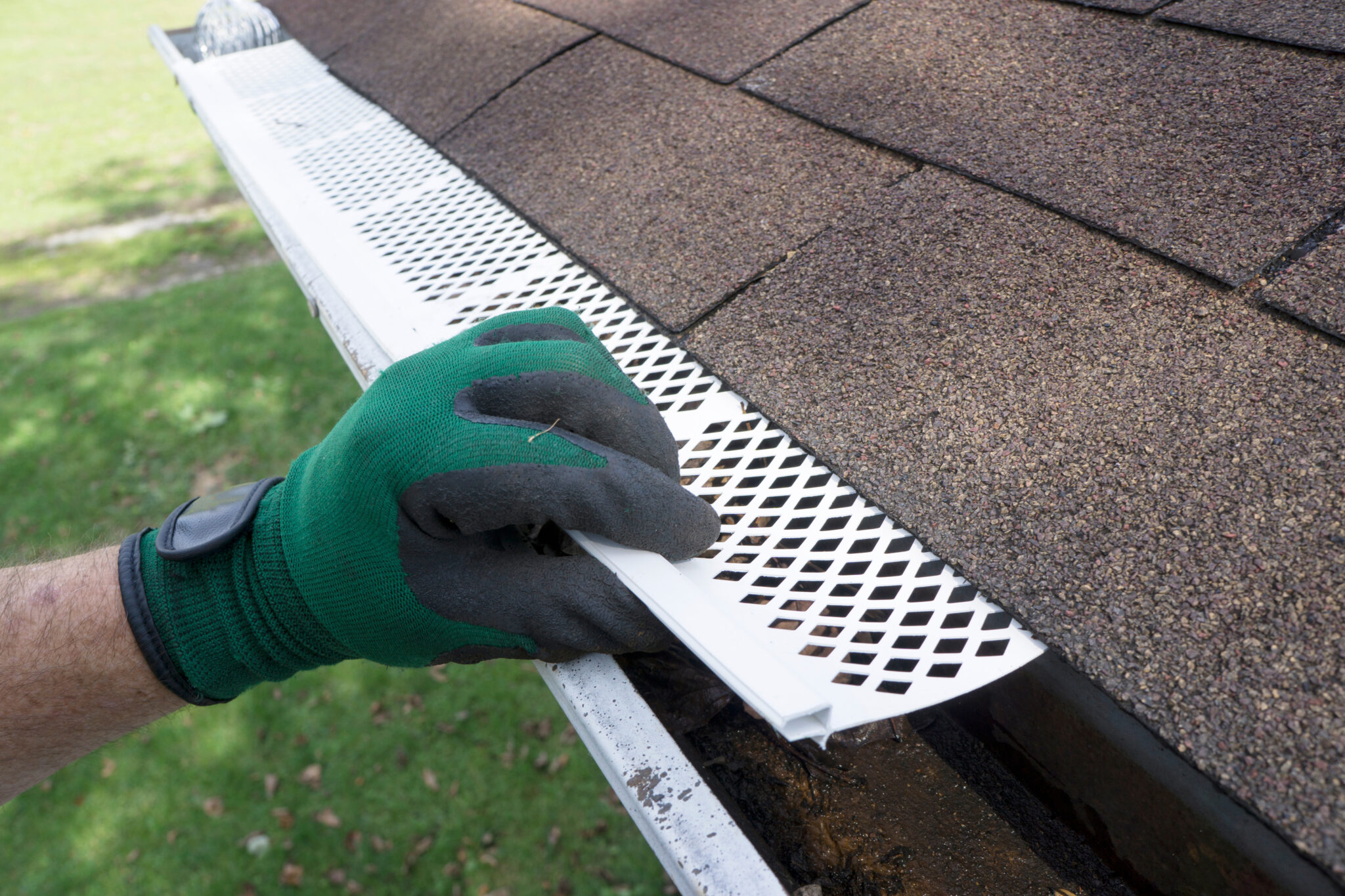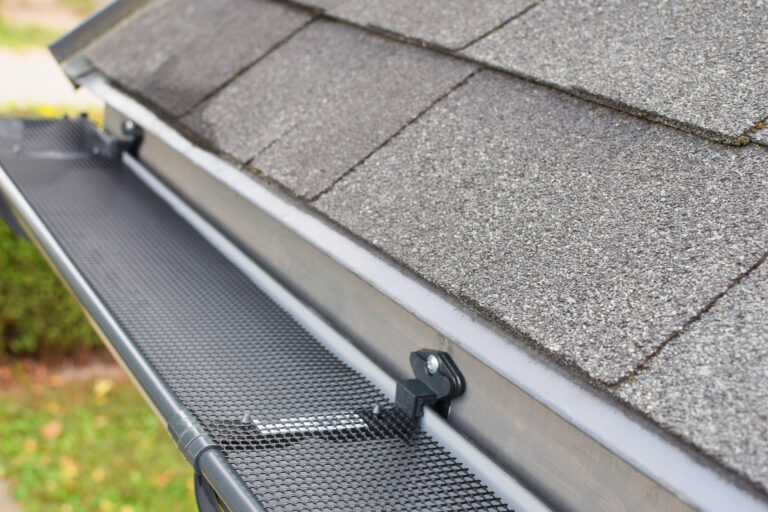 Our Leaf Guards in Hilton Head Island Will Keep Your Gutters Safe for the Longest Time
Professional Grade Gutters can help
We have the perfect leaf gutter protection for whatever type of gutter you have installed. One feature that sets our leaf guards apart is that they can be easily integrated with any gutter system. Our team has also perfected the art of installing gutter guards to ensure optimal performance.
At Professional Grade Gutters, it is a perfect blend of technical know-how, craftsmanship, quality materials, and unparalleled customer service. As a resident of Hilton Head Island, you do not have to worry about clogged gutters; our leaf guards will keep your gutters safe for the longest time. 
Searching for Leaf Guards or Gutter Protection Near Me? Contact Our Team Today!
Professional Grade Gutters can help
Worried about leaves, insects, pests, and debris finding their way into your gutters?
With Professional Grade Gutters, you can now put that worry behind you. With our leaf protection, you can keep all that does not flow out of your gutters. Our leaf relief gutter guard designs seamlessly incorporate functionality, durability, and aesthetic appeal.
Contact our team today to get started on extending the lifespan of your gutters in multifold. Customer satisfaction is our top priority, and we cannot wait to help you fit in the perfect guards for your gutter.
Clogged gutters bring out the stink and take away the fun for everyone. Experience the peace of mind that comes with knowing that our leaf guard keeps all you don't want in your gutters out for good.