Water worries no more – Discover the top-rated French drains for ultimate peace of mind!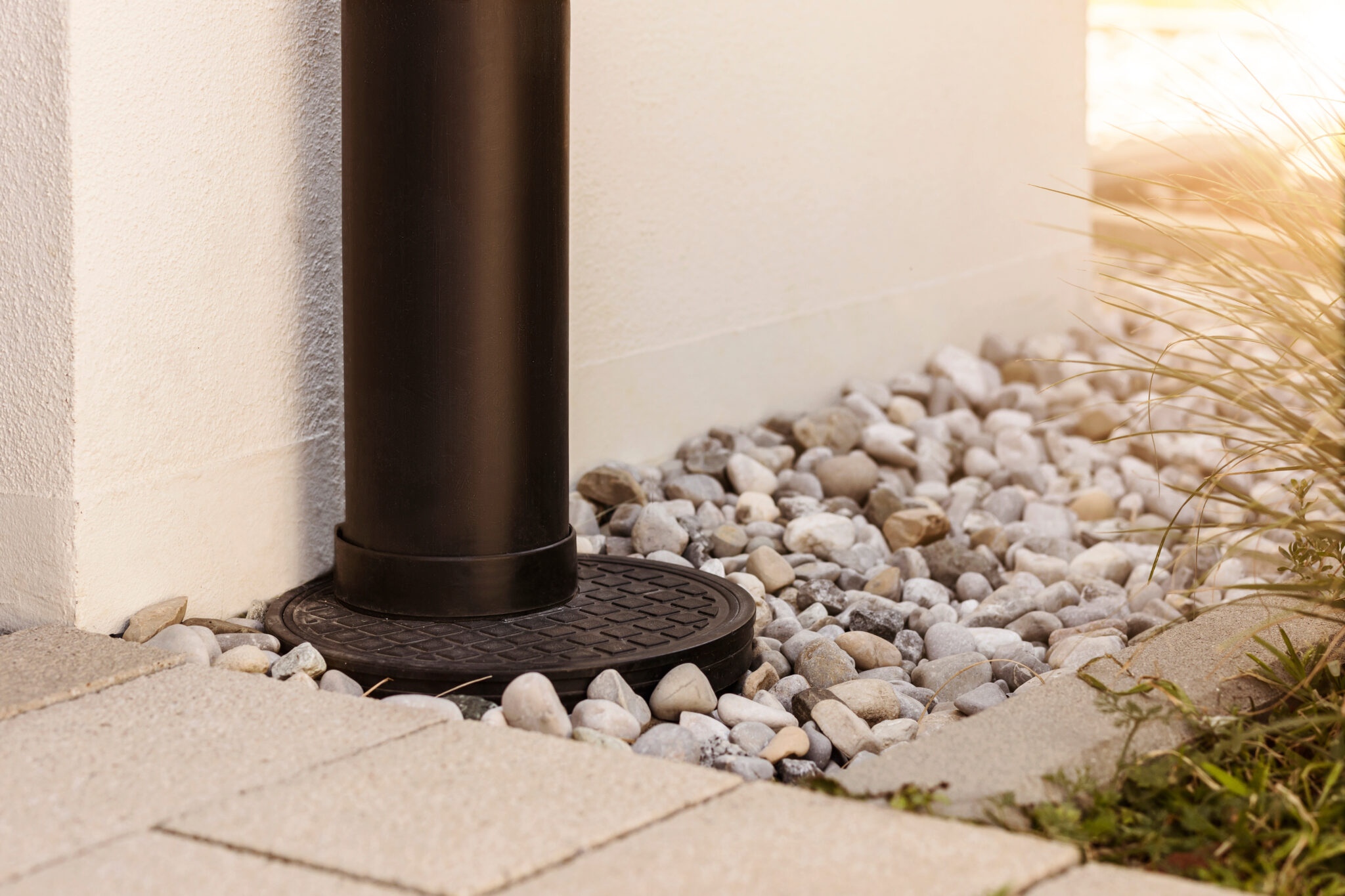 Say Goodbye to Excess Water: Effective French Drains in Pooler, GA
Professional Grade Gutters has got you covered
With Professional Grade Gutters' extremely effective French drain system, you can say goodbye to water problems in your home. Our skilled staff is available to design and install the ideal french drain system for the yard, assuring a dry and well-protected environment.
Let's tell you a little about French drains. They are underground drainage systems that remove water from your property properly. With French drains in place, water can pass via a gravel or rock-filled trench and a perforated pipe. This helps reduce the chances of flooding, ultimately protecting your home's foundation. When you choose our experts, you can be confident that your project will be treated with the highest level of expertise. We combine world-class skills and cutting-edge technology to offer the best French drains in Pooler, GA.
When it comes to protecting your home from excess water, our French drains are the best choice. With Professional Grade Gutters, your dependable option in Pooler, GA, experience the very best of French Drains. Our durable French drain system sets us apart from the competition and guarantees exceptional drainage solutions for your property.
We recognize the significance of a working drainage system, particularly a French drain around the house, in helping to make your surroundings easy to navigate without stepping into puddles.
Outdoor French Drain Solutions: Enhance Your Yard's Drainage
Professional Grade Gutters can help
Professional Grade Gutters' outdoor French drain solutions will transform the drainage in your yard. We specialize in constructing unique and effective drainage systems that will improve your property's functionality and curb appeal as professional French drain contractors near you.
We recognize the importance of a well-executed installation around the house regarding the exterior French drain. Our team of professionals is competent in developing bespoke solutions that provide only 100% customer satisfaction.
Professional Grade Gutters takes pride in providing excellent service. As we aim to give you the greatest French drain solution possible, we merge professionalism and innovation and go for the latest yet more functional trends.
Don't let inadequate yard drainage ruin the beauty and integrity of your property. Our local French drain experts are ready to change your outdoor space with a custom-designed drainage system that improves aesthetics and functionality.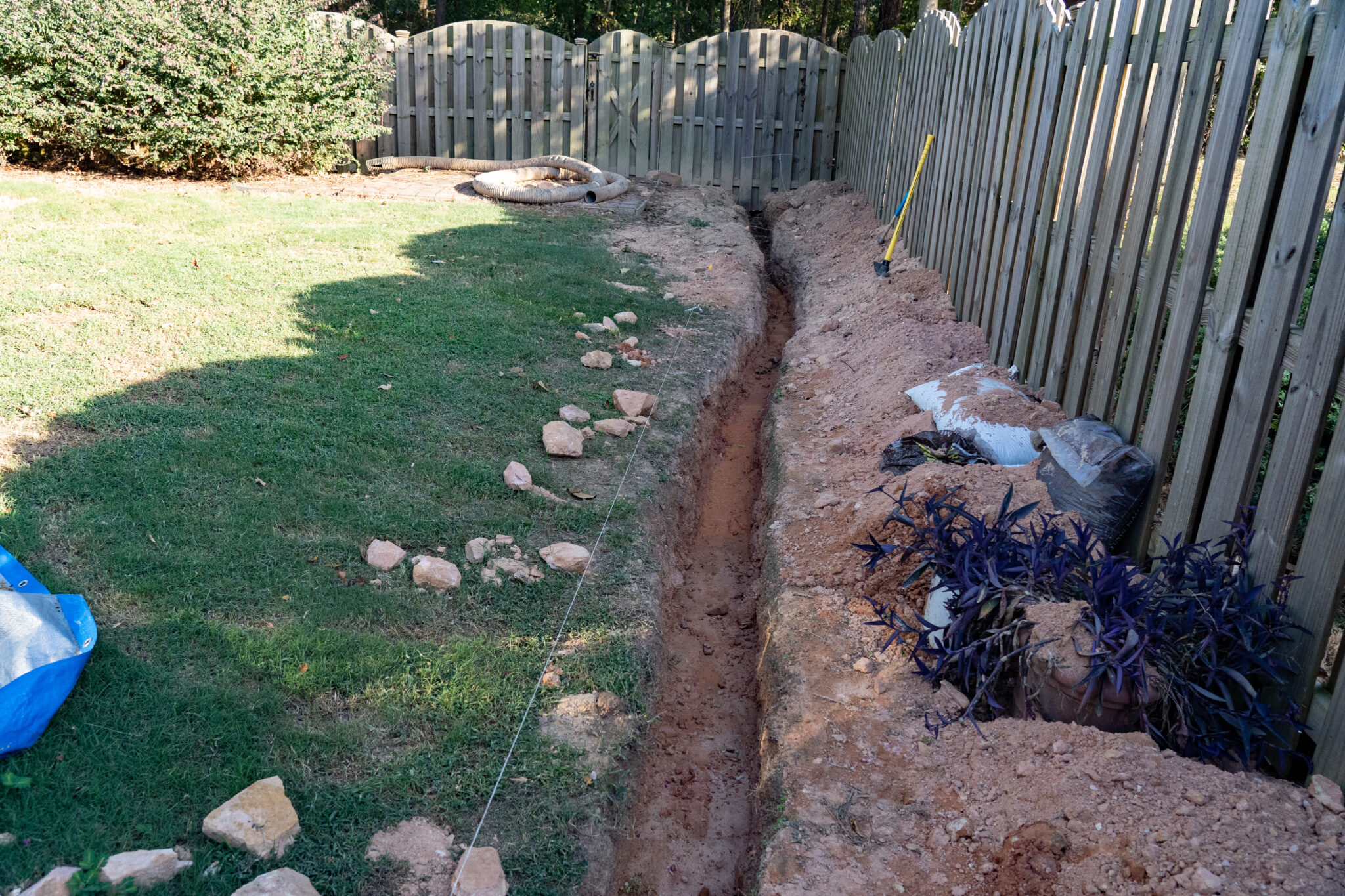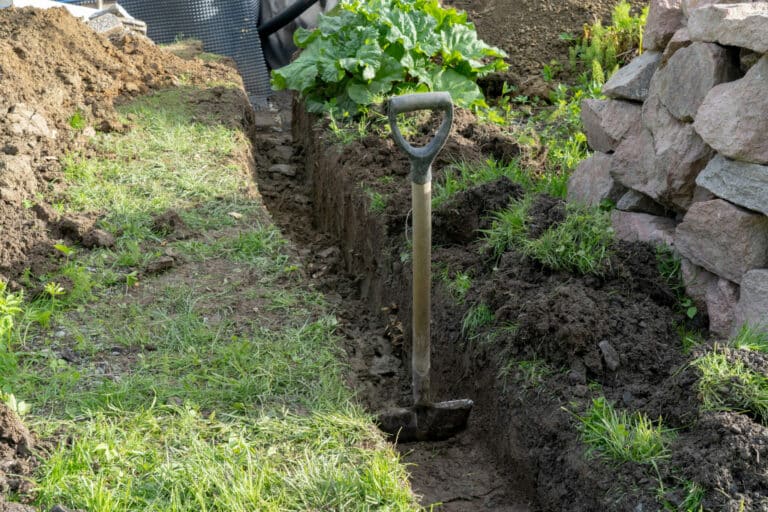 French Drain Contractors: Find the Best in Pooler, GA
Professional Grade Gutters is all you need
Stop the search for French drain contractors near me, as Professional Grade Gutters is the area's best French drain contractor and is committed to providing you with the most effective and efficient drainage solutions based on our years of experience and commitment to excellence.
Our contractors are down-to-earth and attentive individuals who will take note of all your project needs. What's more? Our experts are happy to answer any inquiries you have about our services. Rest assured that you won't be left in the dark as regards your project.
Don't let uncertainty about which company to choose to solve your drainage issues when you can have the awesome services of our French drain contractors at Professional Grade Gutters. Contact Professional Grade Gutters immediately and let us work with you to create an outdoor space that will always have onlookers wowed.
Expert French Drain Installation Near You: Trust the Pros
Professional Grade Gutters is all you need
Trust the experts at Professional Grade Gutters for skilled French drain installation in Pooler GA. As your local experts, we provide unrivaled service and one-of-a-kind drainage solutions.
Our professional staff specializes in French drain installation, producing high-quality services that maintain a dry and secure environment around your home. When you look for a French drain installation near me, our experts are only a phone call away, ready to provide rapid and efficient service.
Let our professionals handle your French drain installation needs and witness why Pooler residents trust us. Contact Professional Grade Gutters today to experience peace of mind with a well-planned and properly constructed drainage system. Trust us to protect your property with our one-of-a-kind and skilled services.