Leaf Guards & Gutter Protection Bluffton, GA
Leaf-free gutters, top-tier protection – Your home deserves the best!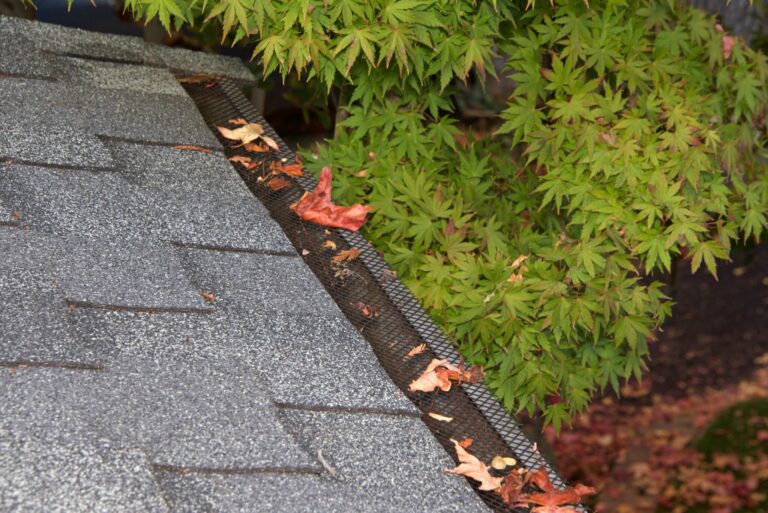 Keep Your Gutters Clear with Reliable Protection: Gutter Guards in Bluffton, GA
Professional Grade Gutters has got you covered
For Bluffton homeowners seeking reliable and high-performance gutter protection, the Professional Grade Gutters is the go-to choice. Our gutter guards in Bluffton, GA eliminate the need for frequent gutter cleaning. The innovative designs prevent leaves, debris, and pests from clogging your gutters, reducing maintenance efforts and allowing you to spend your time on more enjoyable activities.
We know that the key to a reliable gutter protection system is the quality of materials used. The professionals in Bluffton use only the finest materials that are designed to withstand the region's weather conditions. From durable aluminum to stainless steel mesh, the products used are built to last, ensuring your gutters remain free of debris year-round.
Don't wait until the next storm hits; take action now and protect your home with the best leaf guards in Bluffton, GA. Your home deserves the best, and so do you with the best leaf guard for gutters from us.
Efficient and Effective: The Leading Leaf Guards Company in Bluffton, GA
Professional Grade Gutters has got you covered
When you contact Professional Grade Gutters, you can expect a swift response to your inquiry. Our customer service team is attentive and ensures that your questions are addressed promptly, setting the stage for a smooth and expedited installation process.
In addition, before any installation takes place, our specialists conduct precise assessments of your gutter system and home's architecture. This detailed approach allows them to come prepared with the right materials and solutions, saving time during installation.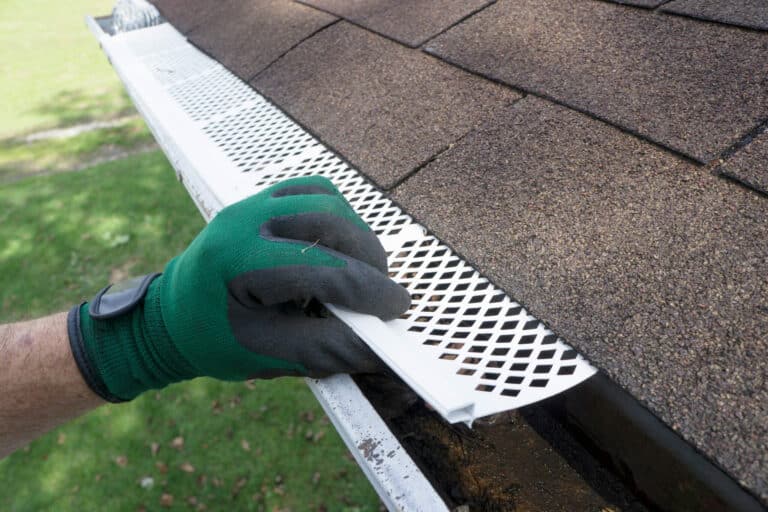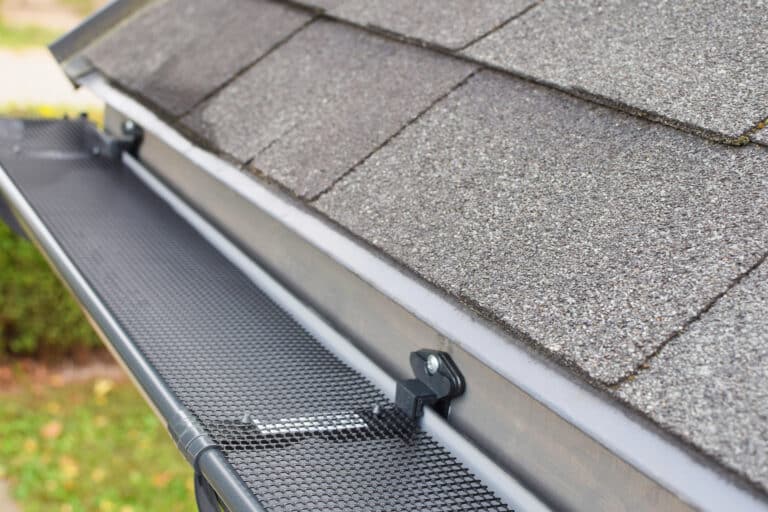 Our gutter guards installation in Bluffton, GA Will Have Your Gutter Functioning Properly in No Time!
Professional Grade Gutters can help
If you do not want your home to be flooded constantly when it rains, you should get gutter guards. Leaf protection is a barrier preventing debris from accumulating inside the gutters. This ensures that rainwater can flow smoothly through the system, reducing the chances of clogs. Also, it plays the role of minimizing the need for frequent gutter cleaning. With fewer clogs, you won't have to climb ladders, and risk injury to regularly clean your gutters.
Just so you know, the accumulation of debris in gutters can cause rust and corrosion, shortening the lifespan of the gutter system. However, leaf filters protect the gutters, extending their life from such damage.
Bluffton is a haven for outdoor enthusiasts. The May River is the beating heart of Bluffton, offering a range of aquatic adventures for nature lovers. Whether you're an experienced kayaker or a novice paddleboarder, the calm waters of the May River provide the perfect backdrop for a serene and refreshing outdoor experience. You can rent equipment from local outfitters, explore the river's diverse ecosystem, including marshes and tidal creeks, and even spot some of the area's resident dolphins.
For those who enjoy the thrill of fishing, Bluffton is a paradise. Whether you're an angling enthusiast or just looking to try a new hobby, you can cast your line into the river and try to catch some local crabs or fish.  Also, after a day of exploring and indulging in water activities, visiting Bluffton's breweries and eateries can be the perfect way to unwind.
Searching for the best leaf guard for gutters installers near you? Contact Our Team Today!
Professional Grade Gutters can help
A clogged gutter is very much prone to unsightly stains and germs. This is why getting professional gutter protection is vital to make it look as good as new. At Professional Grade Gutters, we provide the best leaf guard for gutters to keep your gutter looking well-maintained. Trust us; our quality services will leave your gutter sturdy and functional.
We have been restoring the look of properties for years, and we assure you that we will with the best leaf relief gutter guard. You don't have to go through the hassle of doing it yourself. So contact us if you're currently searching for efficient leaf guard gutters installation specialists near you.