French Drains Richmond Hill, GA
Water worries no more – Discover the top-rated French drains for ultimate peace of mind!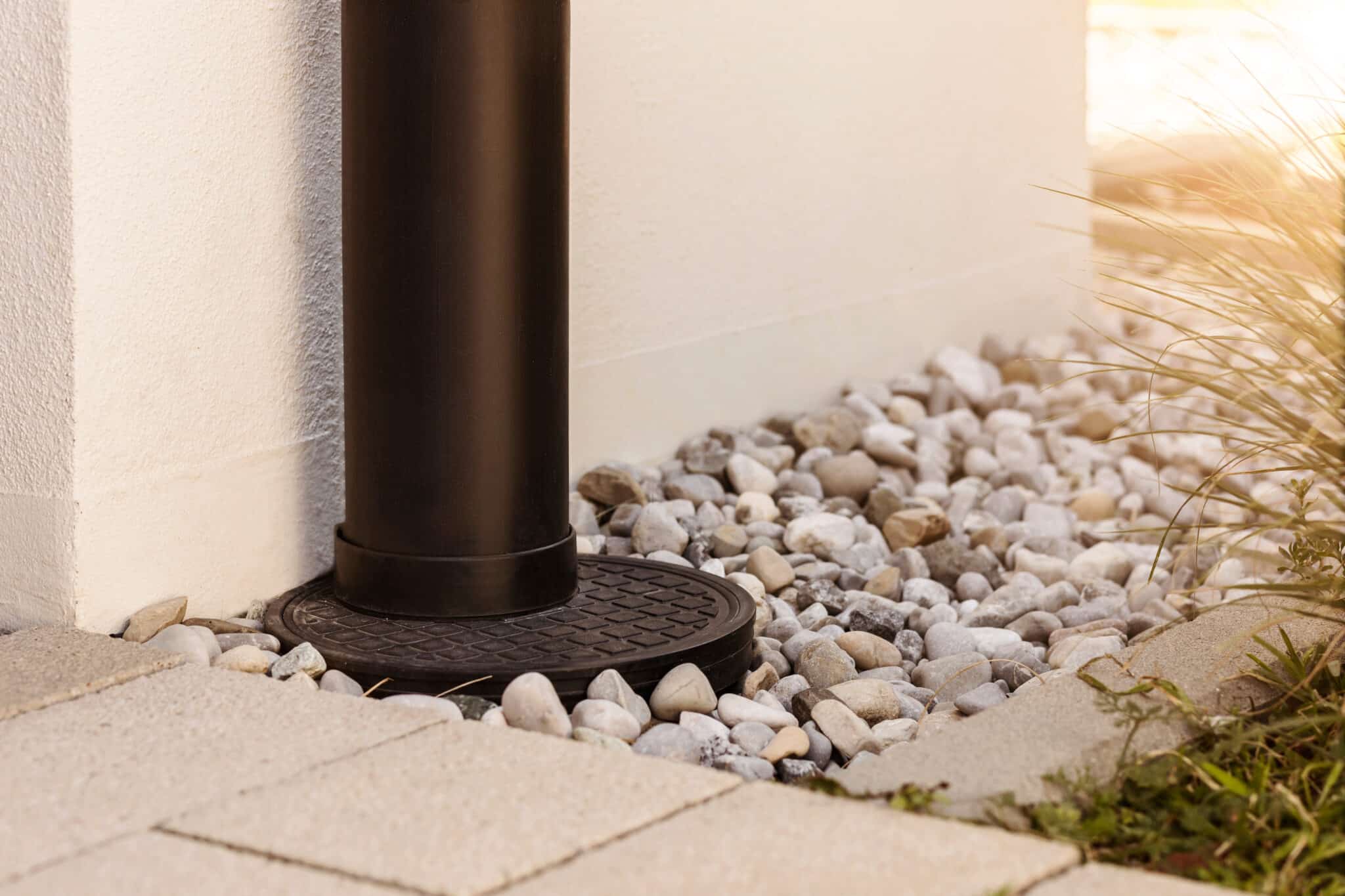 Top-Rated French Drain Installation Services in Richmond Hill, GA: Professional Water Management Solutions
Professional Grade Gutters has got you covered
What truly sets Professional Grade Gutter Cleaning apart as Richmond Hill's premier French drains service is our dedication to providing top-rated service. From the moment you contact them, we prioritize customer satisfaction and work diligently to meet and exceed your expectations. Our friendly and attentive staff ensures open lines of communication, listening to When it comes to French drain installation in Richmond Hill, GA, precision and accuracy are crucial.
At Professional Grade Gutters, we ensure your property receives the best possible drainage solution tailored to its unique needs. Our company's professionals conduct comprehensive landscape assessments, considering soil type, elevation, and water flow patterns. This attention to detail guarantees a highly effective French drain system that efficiently redirects excess water away from your property. Just so you know, choosing us as your French drain service provider means having a perfect French drain around the house.
Richmond Hill French Drain installation Near Me - Expert Solutions Just a Call Away!
Professional Grade Gutters can help
Are you in search of top-notch French drain installation services near you? Look no further! Professional Grade Gutters is your ultimate solution for all your drainage needs. Whether you're dealing with poor drainage, water pooling, or erosion issues. Our experts have the knowledge and skills to design and install a French drain system tailored to your property's needs. Our dedication to delivering top-grade results ensures that your French drain system functions optimally for years to come.
We mean it when we give our best to every gutter cleaning service. We use advanced equipment and techniques to remove even the toughest debris, leaving your gutters clear and ready to handle any rainwater that comes their way. With Professional Grade Gutters, you can bid farewell to the hassle of dealing with overflowing gutters and water damage. We are the best at fixing French drains in Richmond Hill, GA. Professional Grade Gutters make sure to do the right installation for your drainage, leaving it strong for years to come.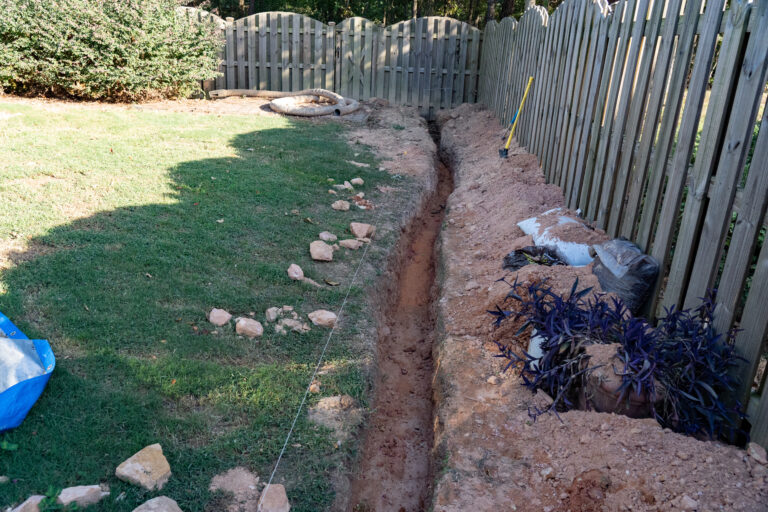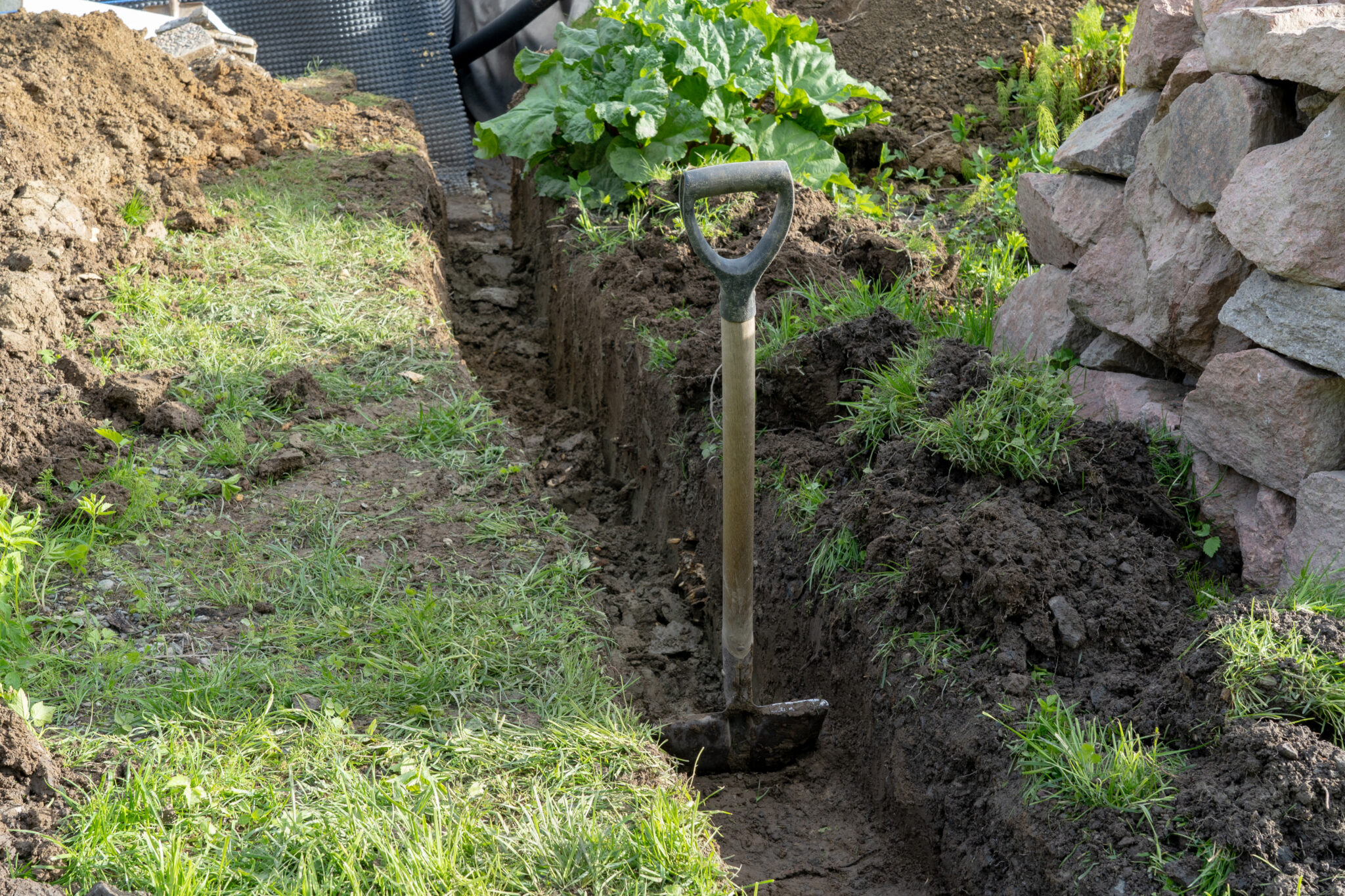 Expert French Drain System for Yard Richmond Hill, GA Residents Trust
Professional Grade Gutters is all you need
With unpredictable weather and varying terrains, effective drainage solutions are crucial to prevent waterlogging, erosion, and potential damage to your property. Our expertise lies not only in creating high-functioning French drain systems but also in seamlessly integrating them into your landscape. The result? A drainage solution that not only solves your water-related woes but also enhances the visual appeal of your yard. Our French drain contractors near me give their best when they work on your property.
The trust and satisfaction of our clients speak volumes about our capabilities. Richmond Hill residents consistently turn to us for their French drain system for yard needs, relying on our expertise to protect their yards and properties. Our track record of successful outdoor French drain and exterior French drain installations and positive feedback from our customers serve as testaments to our commitment to excellence and customer satisfaction.
Richmond Hill is one of the best cities to live in. It offers the tranquility and serenity of a small town. This town is known as a quiet town community. It boasts numerous outdoor recreational opportunities, making it an ideal destination for outdoor enthusiasts. Additionally, Richmond Hill serves as a convenient hub for commuters, appealing to those who travel to the nearby city. The community primarily consists of families with children, creating a family-friendly atmosphere.
Call Today for French Drain Installation in Richmond Hill, GA!
Professional Grade Gutters is all you need
In Richmond Hill, GA, we are the reliable and trusted choice for all your drainage needs. When you choose us, you're not just investing in a drainage system; you're investing in the peace of mind that comes from knowing your yard is in the hands of genuinely caring experts.
Apart from our commitment to excellence, our French drain contractors are devoted to environmentally-friendly practices. Our drainage solutions are designed to be sustainable, ensuring minimal impact on the ecosystem while effectively managing water runoff.
Join the ranks of satisfied Richmond Hill residents and experience the difference for yourself. Contact us today to learn about French drain installation near me and how we can transform your yard with our expert French drain system.