Gutter Company Savannah, GA
Professional Grade Gutters Are The #1 Trusted Gutter Experts!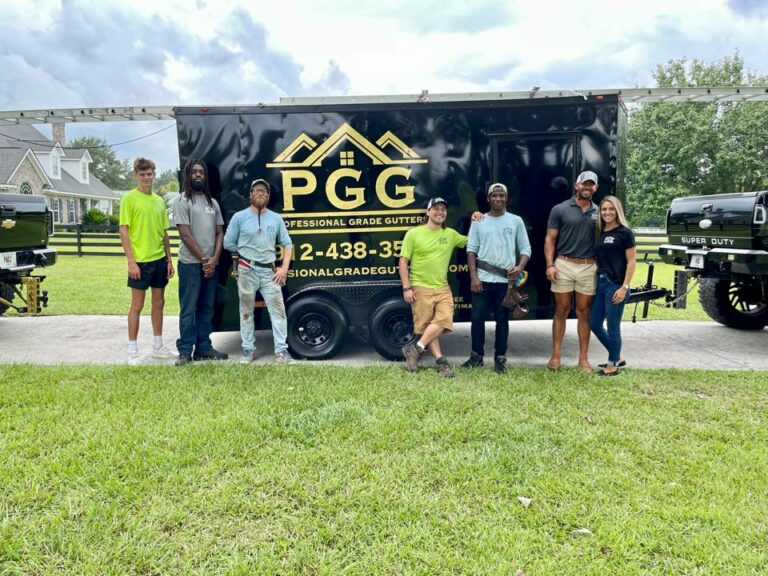 Transform Your Home With Our Premier Gutter Company in Savannah, GA
Learn more about Professional Grade Gutters
To ensure your property performs at its best and is well-protected, you must select a reputable gutter company near me, like Professional Grade Gutters. We offer specialized services that are catered to your particular needs since we recognize how distinctively different each property is. As the best gutter company in Savannah, we install cutting-edge gutter protection solutions like leaf filters and gutter guards to prevent blockages and debris buildup.
You can rely on Professional Grade Gutters to complete your project with long-lasting results for your gutter system. You can take our word and reviews for it– our work will endure the test of time. A well-maintained and aesthetically pleasing gutter system may improve your house's overall appearance. Therefore, we aim to improve your gutters' visual appeal while extending their useful life and functioning.
Our gutter company in Savannah, GA, is particularly skilled in installing premium gutters tailored to your building's needs. We ensure the installation procedure runs smoothly and enhances your Savannah property's use and aesthetic appeal.
Beyond our technical proficiency as a local gutter company, we pride ourselves on offering a superior client experience. Our devoted team goes above and beyond to ensure you're satisfied, providing easy communication and quick answers to your questions.
Elevate Your Home's Protection and Aesthetics with Innovative Gutter Solutions in Savannah, GA
Learn more about Professional Grade Gutters
Looking for the best guttering solutions in Savannah, GA? Look no further! Our knowledgeable staff specializes in offering smooth, effective, and dependable gutters that improve the appeal of your home.
At Professional Grade Gutters, we recognize that choosing the proper guttering options is essential for preventing water damage to your house. Our systematic approach ensures that the solutions we provide are world-class.
Choosing our gutter company translates to going for high-quality services at affordable rates. Our guttering solutions demonstrate our dedication to leaving you with gutters that won't make you spend unnecessarily. Experience what it's like to work with experts that put your property's security, functionality, and beauty first.
Trust the professionals at Professional Grade Gutters in Savannah, Georgia, for the best gutters near me. To arrange a consultation and take the gutter system in your home to the next level of functionality and aesthetics, get in touch with us right now.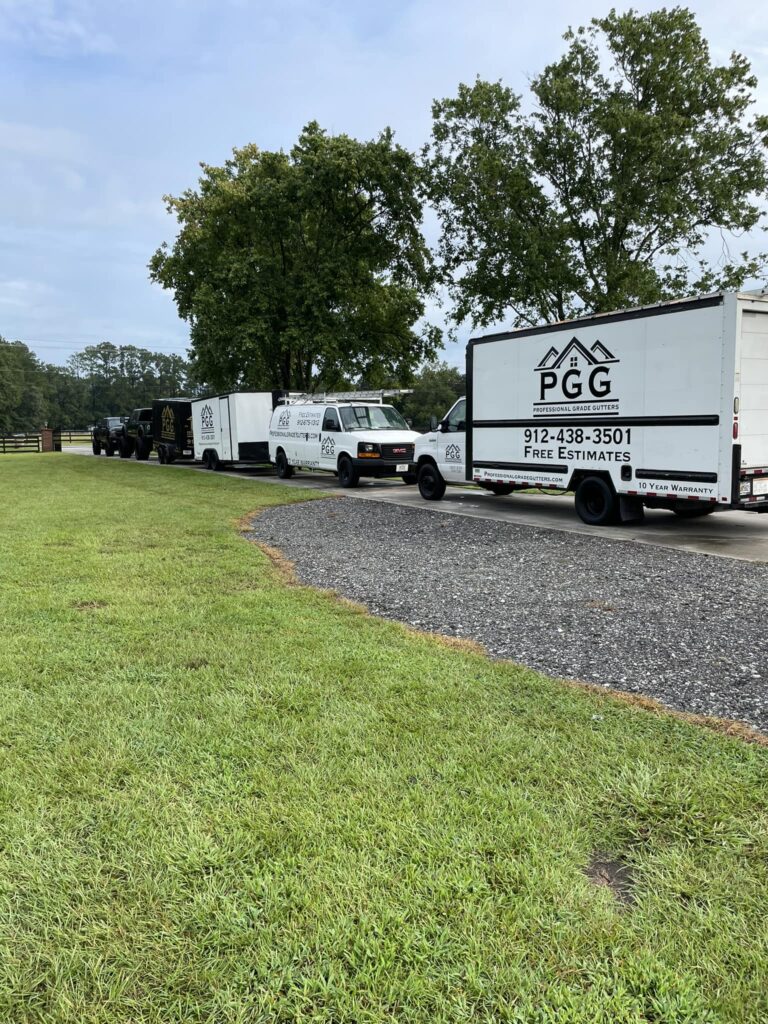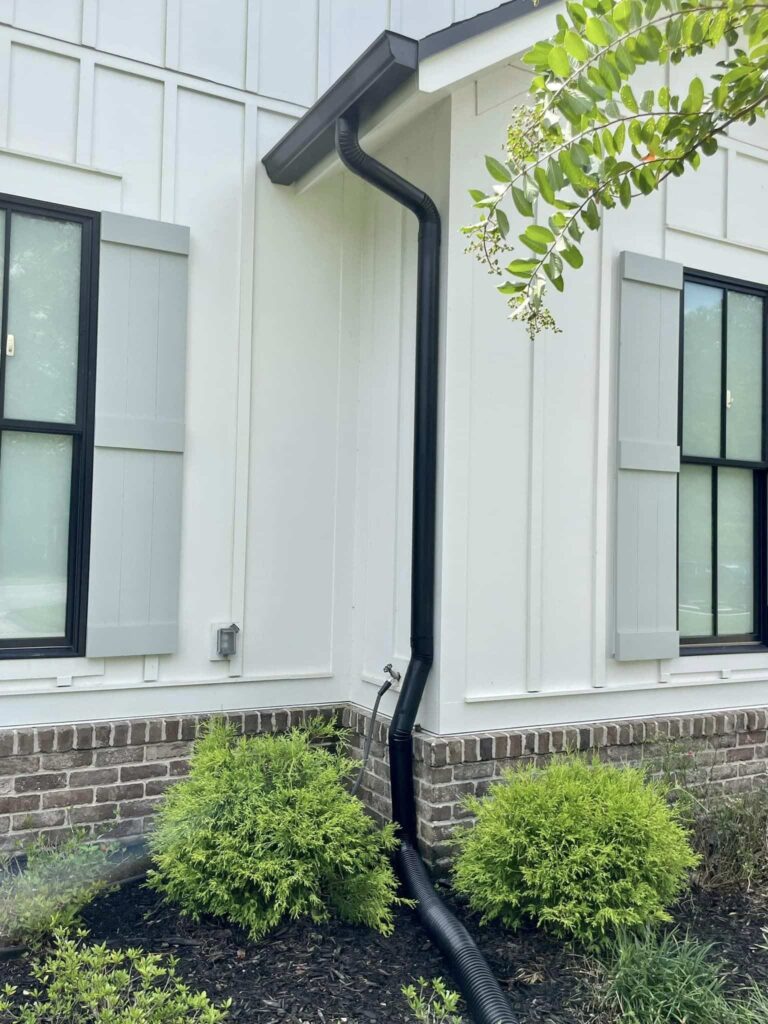 Rainwater Management Experts at Your Service: Trusted Gutter Specialists in Savannah, GA
Learn more about Professional Grade Gutters
Regarding guttering service, we always bring our A-game to your project. For us, no project is too big for us to handle. Our seasoned team of gutter specialists is dedicated to delivering top-tier solutions that ensure your home's protection and functionality.
At Professional Grade Gutters, we take pleasure in being your partners in maintaining the integrity of your property, not simply a service provider. Our commitment to professionalism and quality craftsmanship makes us the trusted choice for guttering service in Savannah, GA.
Don't miss out on getting the top-tier services of our courteous and friendly gutter specialists. When you choose Professional Grade Gutters, you're choosing the assurance of exceptional service and unmatched expertise. Contact us today to see how we can help revamp your building's gutter system.
Savannah, Georgia, is a lovely coastal city renowned for its extensive history, gorgeous architecture, and kind Southern people. Its charming squares, cobblestone streets, and moss-covered oak trees provide an alluring atmosphere—residents and tourists like the city's thriving arts scene, mouthwatering cuisine, and riverside vistas.
Local Gutter Contractors Providing Excellent Service: Get A Free Gutter Estimate Today
Learn more about Professional Grade Gutters
Our team of local gutter contractors combines expertise and dedication to deliver solutions that stand out. Our commitment to excellence shines through from gutter installation to repairs and maintenance.
As seasoned gutter contractors, we understand the significance of accurate estimates. Our process begins with thorough assessments, ensuring your project is tailored to your needs and budget. With Professional Grade Gutters, you can trust that you'll receive detailed and transparent gutter estimates that set the stage for a successful project.
When you choose Professional Grade Gutters, you're choosing more than just a service provider – you're choosing a team dedicated to enhancing your home's functionality and aesthetics. Experience the assurance of working with local gutter contractors you can choose repeatedly.
Contact us today and discover how our expert service and accurate estimates can elevate your property's protection and curb appeal. We will love to hear from you soon enough.
Here are some of the professional services we offer in Savannah, GA: